Veolia cares for its activities as a socially responsible company, imbibing its corporate strategy with practices and attitudes that contribute to sustainable development. We strive for economic, social and environmental balance.
Veolia designs, develops and uses solutions that have a positive impact on the environment, on individual well-being and on economic prosperity. Veolia achieves these goals by active helping its employees and the regions in which it operates to grow, in line with its commitment to sustainable development.
CARING FOR EMPLOYEES NEEDS
Veolia's reputation is underpinned by the excellence and rich expertise of its employees. This rich human capital is the result of a thoughtful effort to continue improvement in three key areas: diversity, health and safety at work, and continuous skill development.
Training is the basis of the company's human resources policy and is embodied in the worldwide Campus Veolia network. The courses are tailored to individual needs and are accessible to everyone, providing clients with the highest standard of service and contributing to employee development and safety. The programs are designed in line with Veolia's strategy, providing employees with the professional tools needed for successfully transition to more environmentally friendly practices and disseminate skills.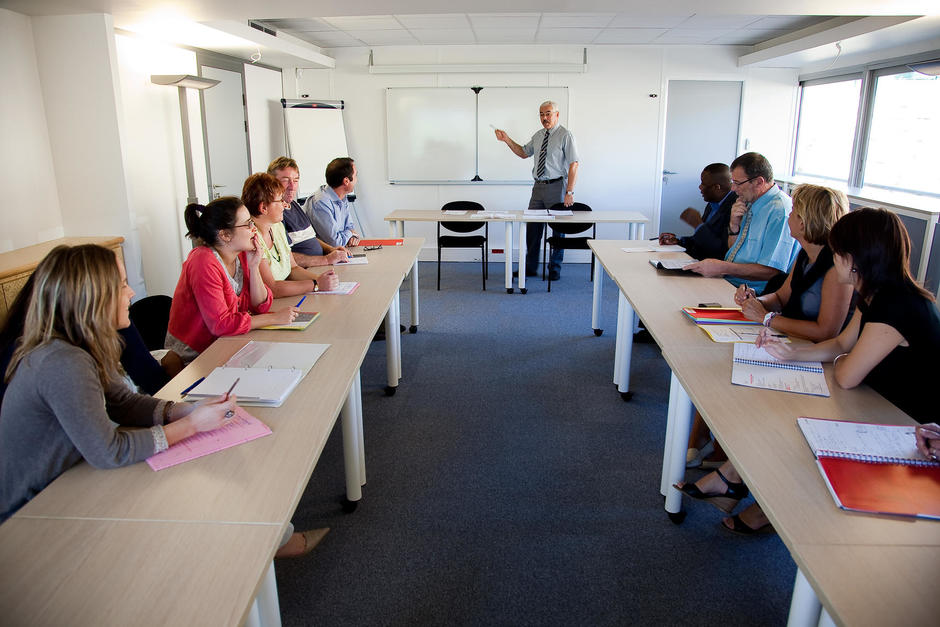 CONTRIBUTIONS TO LOCAL COMMUNITIES
Veolia plays an active role in the life and development of local communities. Although economic globalization has blurred borders and changed the landscape, water, waste and energy management has retained strong local roots.
In partnership with public and private sector stakeholders, Veolia strives to maintain ecosystem balance wherever it operates. Through its extensive knowledge of local issues and challenges, Veolia creates tailor-made solutions for individual regions and communities through a process of ongoing, clear communication designed to make them more competitive, attractive and sustainable. Veolia contributes to the growth of green jobs and supports the development of small local businesses in the ranges in which it operates.
COMMITMENT TO A MORE SUSTAINABLE WORLD
Relying on 160 years of experience in delivering basic services and environmental expertise of the highest quality, Veolia strives to make the world sustainable.
While major policymakers around the world remain divided over which development models to implement, Veolia continues with active approach to make change where it matters. This is a fact embodied in day-to-day operations worldwide, which provide tangible evidence of ways to protect the environment and improve economic and social development.